Back to news
DRAGON BALL FIGHTERZ NATIONAL CHAMPIONSHIP BREAKDOWN
Hello everyone,
We are going to explain to you how the DRAGON BALL FighterZ National Championship works.


The Championship has 2 steps :
- The Group Stage
- The Playoffs


The Group Stage :
The 8 Players selected for each country will all be in the same pool.
They will compete against each other during 7 weeks between October and November.


Each week will have 4 matches for each Championship.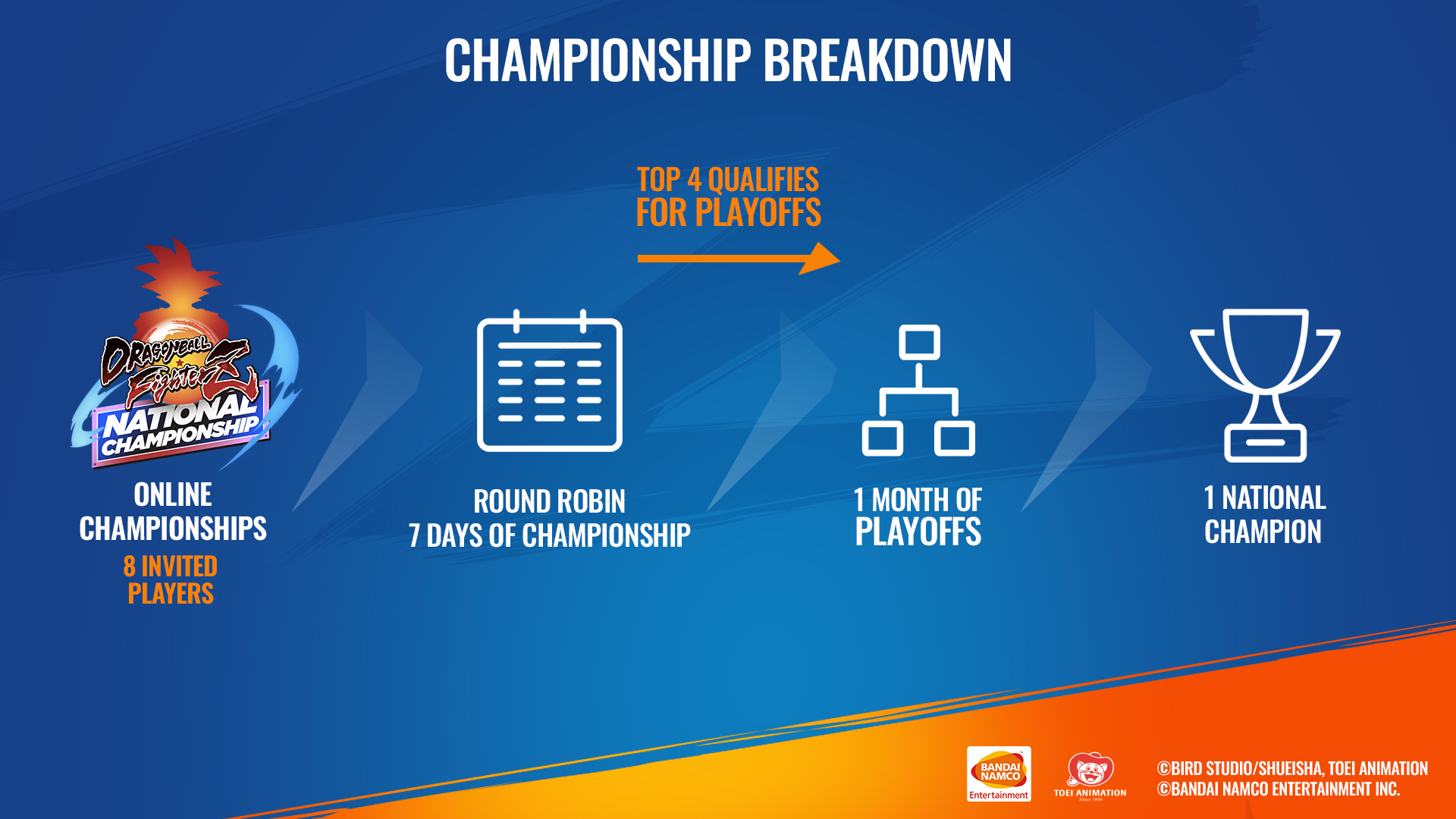 You can find the Championships schedules here.


The format of the entire competition will be as follows: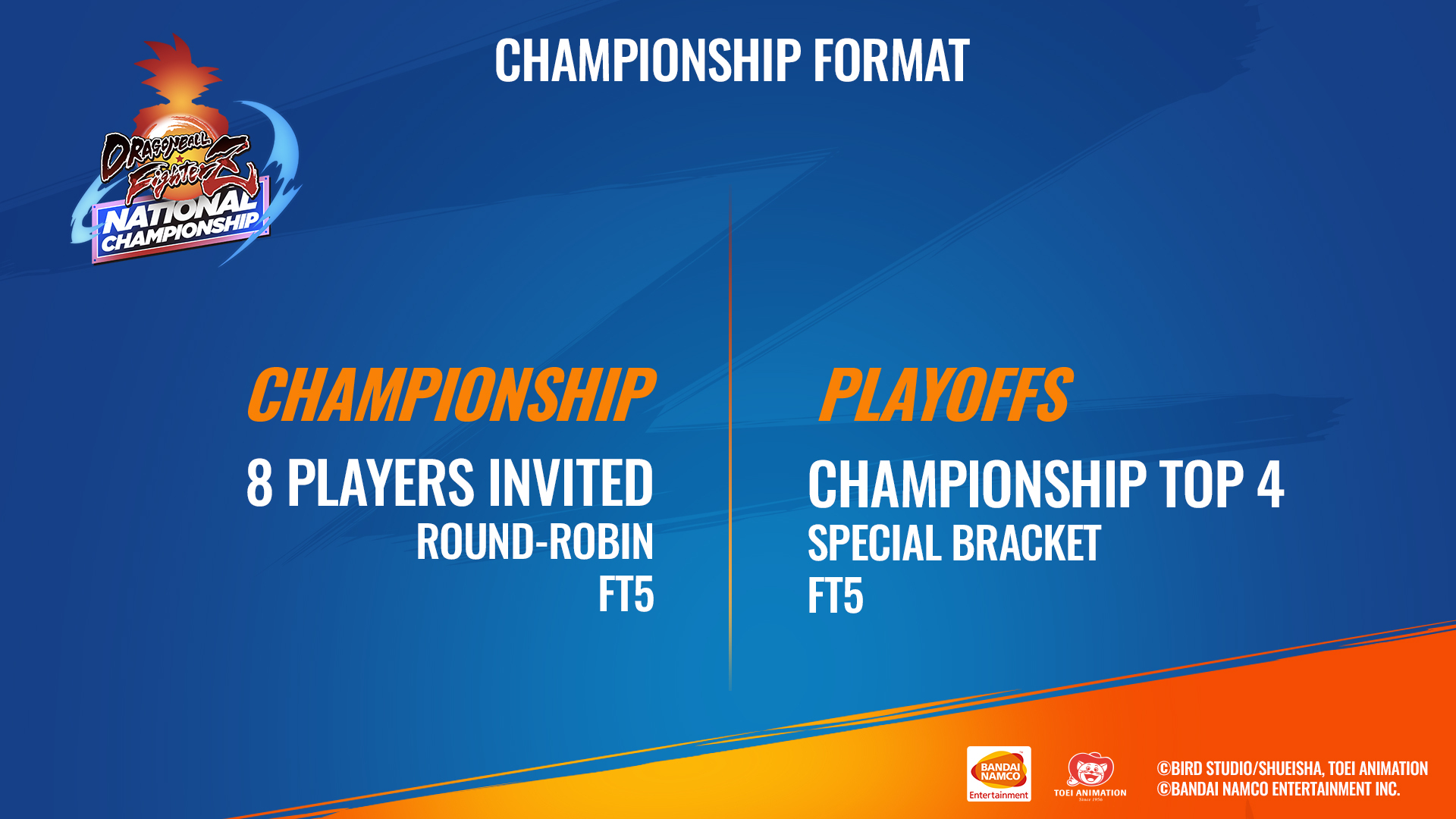 At the end of these 7 weeks, the top 4 players in the ranking will qualify for the playoffs.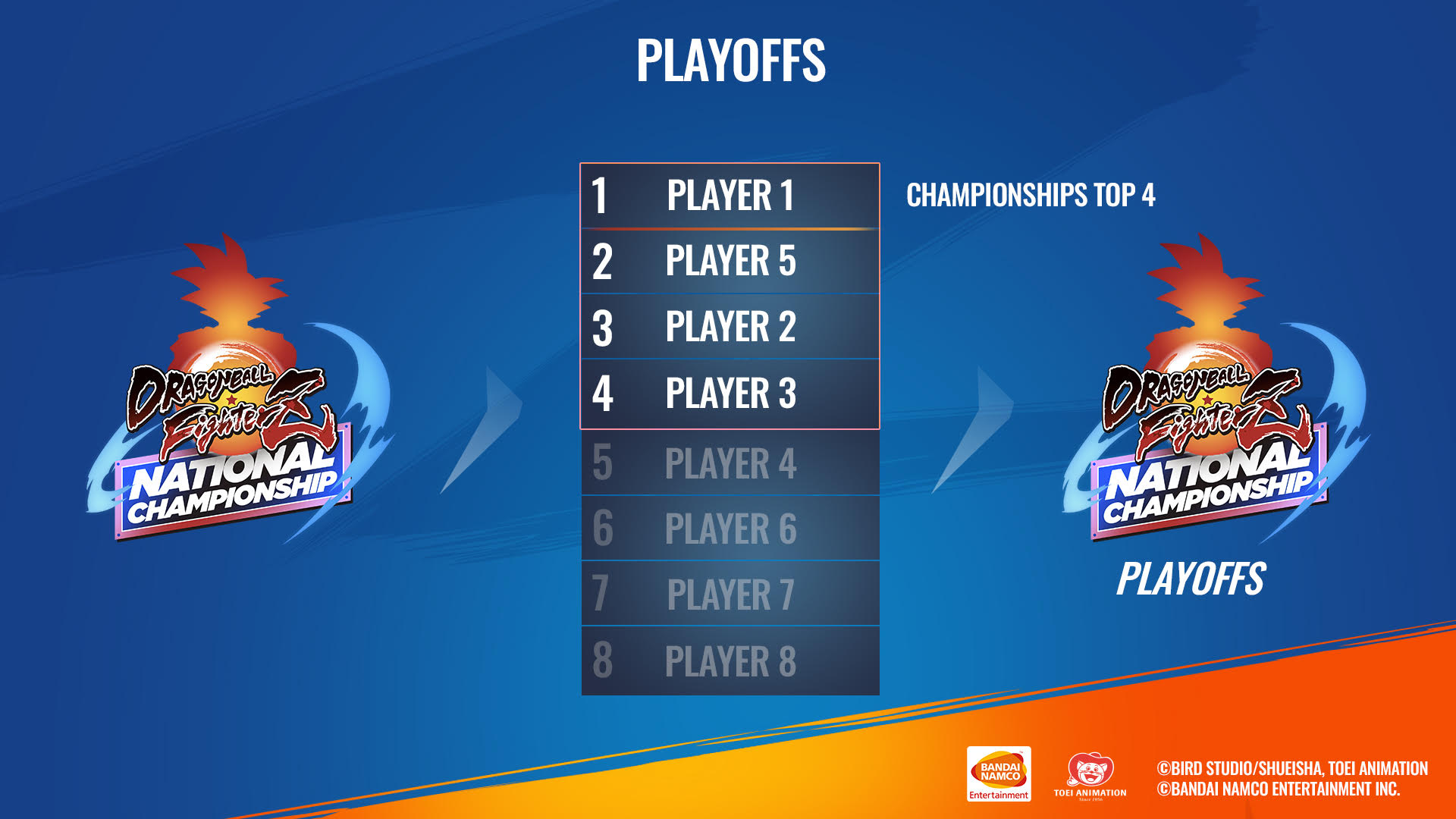 The Playoffs:


The 4 qualified players will compete in a special bracket in the following order:


FIRST ROUND :
4th of the Ranking vs 3rd of the Ranking


SEMI FINAL :
Winner of the "FIRST ROUND" match vs 2nd of the ranking


FINAL :
The Winner of the "SEMI-FINAL" match vs 1st in the Ranking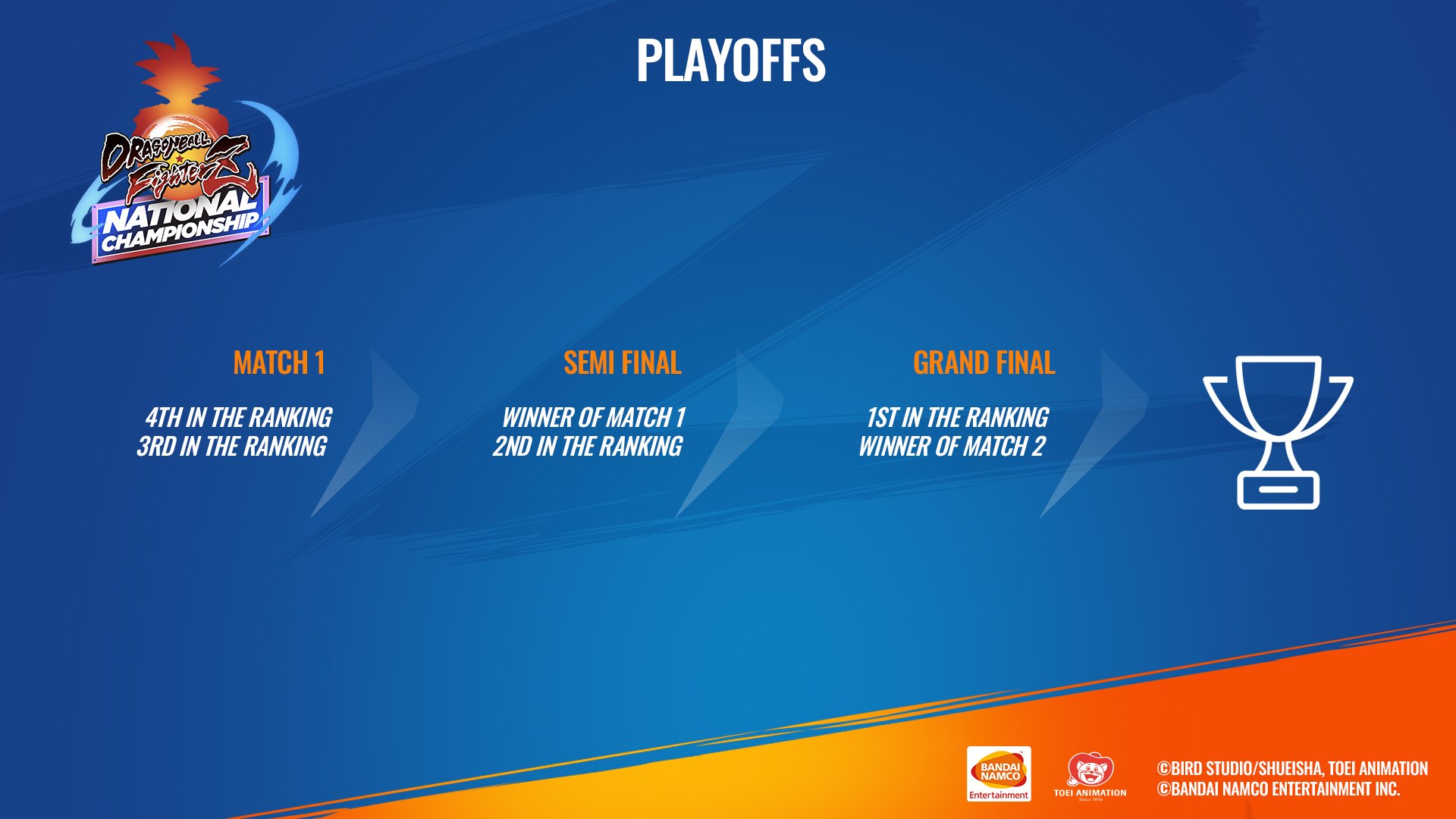 The winner of this final will be the National Champion of his country.